As the film adaptation of Jo Nesbø's thriller The Snowman arrives in cinemas, critical response has not been kind. GEOFFREY MACNAB tries his best to be charitable…
---
Geoffrey MacNab
The Snowman (adapted from one of Jo Nesbø's Harry Hole novels) is a slick slice of Scandinavian noir, but one whose plot slaloms become increasingly preposterous. It boasts all the craftsmanship and painstaking attention to detail that you expect from any feature overseen by Working Title, Britain's most successful production company, and executive produced by Martin Scorsese.
Swedish director Tomas Alfredson has made a movie set in Norway in which all the characters speak in English but, for once, the accents don't rankle. What causes our faith in the storytelling to melt at times is the undue reliance on coincidence: the ice has a knack of cracking at the most opportune moment, and it surely strains credibility that every character in the film seems either to be an orphan or to have lost at least one of his or her parents.
Early on, the Oslo police boss apologises only half in jest to detective Harry Hole (Fassbender) about the low rate of homicide in Norway. The film presents an idealised image of the country that ought to appeal to tourists. We get shots of fjords and snow-capped mountains. Everything in Oslo is tidy and well-designed. The apartments, office blocks and even bus shelters in which the drunkards sleep off their hangovers could feature in some Saturday magazine spread on ideal living. And the police make great play of their latest gizmo, a suitcase shaped object which is both camera and digital database with which they can log crimes, film them and cross-reference them with every other misdemeanour ever recorded.
The film opens brilliantly and mysteriously: a boy in a remote farmhouse is bullied by an older man who asks him questions he can't answer about post-war Norwegian history and politics. Violence follows and coffee beans are spilled. The filmmakers are deliberately withholding information but we know that important clues about the identity of the serial killer are contained within this prelude; in particular, they're urging us not to forget the coffee beans.
---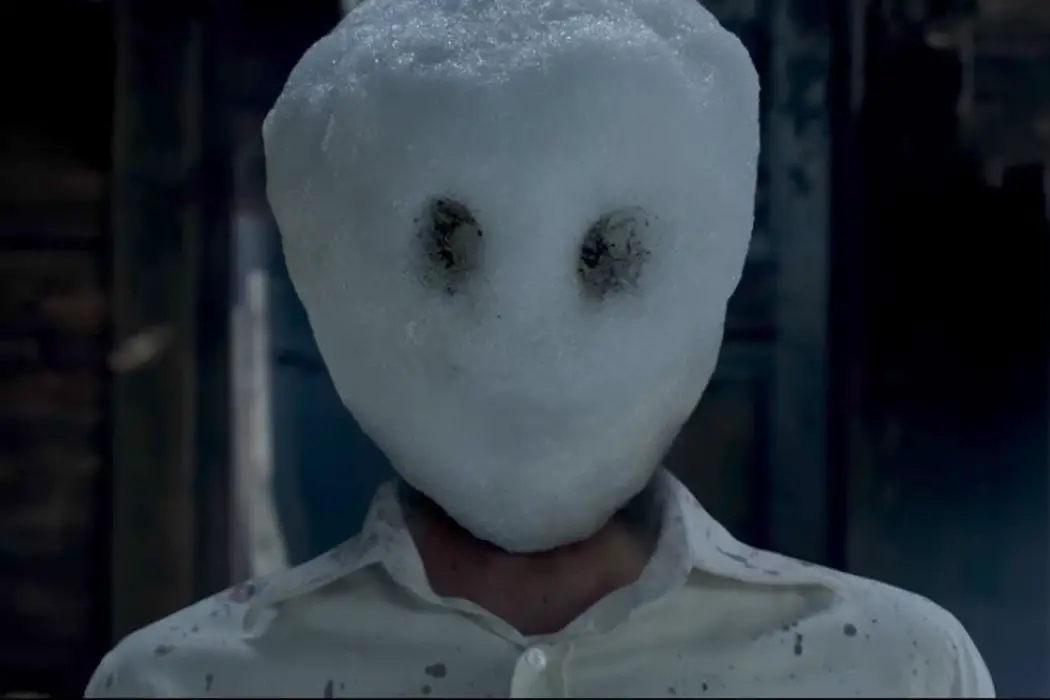 ---
Harry Hole as first encountered here fits into a very long line of crumpled, hard-drinking, self-pitying but charismatic detectives. He is off work and has split up from Rakel Fauke (Charlotte Gainsbourg in a series of mini-skirts in spite of the Oslo cold), the girlfriend he still loves and whose teenage son he dotes on. Harry has a friendly, if very guarded relationship with Rakel's new partner, Matthias (Jonas Karlsson), a mild-mannered but enigmatic plastic surgeon.
Already a legend on the force, Harry gives the impression of being jaded and even bored. He needs a good serial killer case to get his juices flowing again. That is what a younger colleague on the crime squad, Katrine Bratt (Rebecca Ferguson), provides. Fassbender plays Harry as a sardonic idealist. It's an appealing performance even if he does look a little too buff and athletic given his prodigious alcohol consumption.
One of the strangest elements here is the way the detectives' private lives become wrapped up with the case they are investigating. The killer targets married mothers. He strikes when the snow is falling and always leaves a grotesque snowman behind him as a sign of his handiwork. He also somehow knows that both Harry and Katrine are prey to remorse and guilt about their own family relationships.
In flashbacks to Bergen many years before, we see Val Kilmer as Gert Rafto, yet another crumpled, hard-drinking, self-pitying detective who was investigating the Snowman killer. The outlandishly cast Kilmer looks like an older, pickled version of his Jim Morrison in The Doors. He has the demeanour of an ageing rock star more than that of a provincial police officer. It's a colourful, if eccentric, performance which shows that Kilmer still knows how to steal scenes. But it does not, I'm afraid, save the film.
---
---
The Snowman is in cinemas now.
GEOFFREY MACNAB is an author and film critic.
---
For the latest Nordic news, follow @FikaOnlineBlog on Twitter.
---
This article has also been published in The Independent.
---