The 'Good Country Index' placed Sweden on top of a list of the world's 'goodest' countries last week. But what does that mean?…
---
Alexander Brett
Surely Scandinavia is bored by now. It constantly tops worldwide surveys for well-being. Norway is officially the world's happiest country this year, taking over from Denmark last year, and every Nordic nation lies in the top ten.
Now, after ranking 163 nations' contribution to the global community in terms of prosperity, well-being, health and equality, the Good County Index, a pet-project of policy advisor Simon Anholt, announced that Sweden is the world's 'goodest' country, followed by its neighbour Denmark, the Netherlands and the UK. Bottom of the list are Mauritania, Equatorial Guinea and Libya.
It seems Sweden won the prize primarily from its insistence on human rights at home and abroad, regularly sending doctors and resources to assist in foreign health crises.
---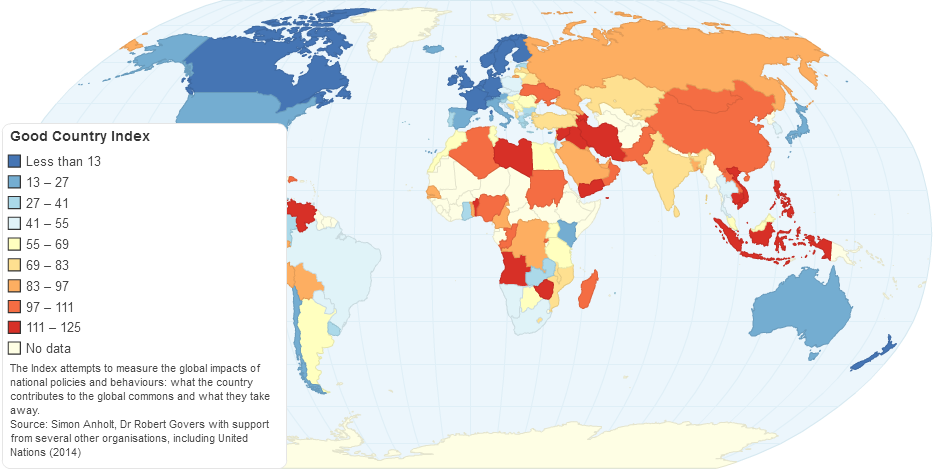 ---
"Sweden could teach the United States a thing or two about equality for example, after the USA came 21st in that category," he says, "but South Africa, which scored relatively badly in most categories, could teach Sweden to steer away from the arms trade after it came first in the International Peace and Security category, and Sweden 51st. The results act to show that no nation is perfect, and no country should think they are; they are all flawed, but should learn from each other the means of changing this."
According to Anholt, a good country is one that "successfully contributes to the good of humanity; serving the interests of its own people, but never at the expense of other populations or their natural resources."
---