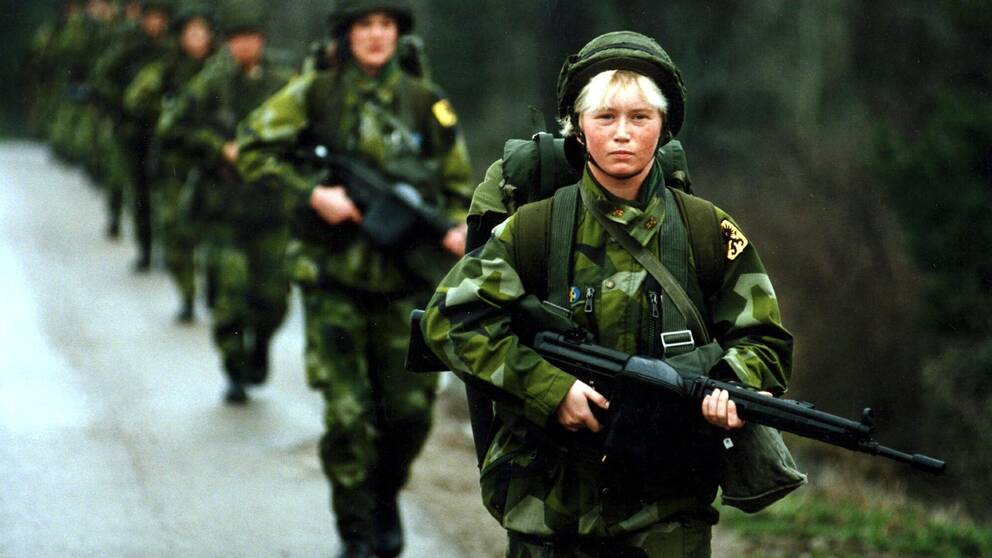 As fears grow over Russia's dominance in Scandinavia, the Swedish government announced that a public brochure, If War Comes, will be distributed to 4.7 million homes. Is it really necessary? RICHARD MILNE finds out…
---
Richard Milne
Sweden is preparing to send a brochure to 4.7 million households warning them for the first time in more than half a century of what they should do in the event of a war. The booklet will deal with issues such as how members of the public can take part in "total defence" during a war and how to secure basic needs such as water, food and heating. It will also cover other threats such as cyber attacks, terrorism and climate change, with its publication coming as debate intensifies in Sweden about defence and security issues, the threat from Russia and whether the country should join NATO.
"All of society needs to be prepared for conflict, not just the military. We haven't been using such words as "total defence" or "high alert" for 25-30 years or more, so the knowledge among citizens is very low," said Christina Andersson, leader of the project at the Swedish civil contingencies agency.
The booklet, which has the working title If Crisis or War Comes, will be published in May. Such a document was last given out to households in 1961, although later versions were issued for internal government use until 1991. Sweden reacted to the end of the Cold War by using what it saw as a "peace dividend" to cut defence and military spending, but following Russia's annexation of Crimea in 2014 and a number of recent incidents involving incursions by foreign aircraft and a submarine into Swedish territory, authorities have reversed course.
---
---
"Such a document was last given out to households in 1961, although later versions were issued for internal government use until 1991"
---
A large-scale Swedish defence conference this week was overshadowed by a dispute between policymakers over the threat level from Russia. The Defence Commission, a cross-party body that helps form government policy, wrote in December that "an armed attack on Sweden cannot be excluded". But several ministers in the centre-left government said this week that an attack was "unlikely", causing anger in defence circles over the confusion created. Martin Kragh, head of the Russia programme at the Swedish Institute of International Affairs, said: "What was unthinkable five years ago is no longer unthinkable, even if it's still unlikely. This has very different policy implications."
Since 2014 Sweden has increased military spending, reintroduced conscription for around 4,000 men and women and placed permanent troops on the Baltic Sea island of Gotland for the first time in a decade. Last year it held its biggest defence exercise in 23 years. Ahead of parliamentary elections this year, the four main centre-right opposition parties are for the first time in agreement that the country should seek Nato membership.
The Social Democratic-led government insists Sweden should not join the military alliance, but it has signed a co-operation agreement that would allow NATO troops to operate more easily in the country in the event of a conflict. One big problem in the Swedish public debate was that there were two "very polarised positions", Mr Kragh said. "If you are against NATO, you are seen to be soft on Russia. It's a dangerous position. We need a strategic view on Russia." Stefan Löfven, the prime minister, this week announced plans for a new authority focused on "psychological defence" to counter disinformation. "A modern version of total defence must be able to protect [the country] from external attempts to influence democratic society," he said.
---
RICHARD MILNE is The Financial Times' Nordic correspondent.
---
For the latest Nordic news, follow @FikaOnlineBlog on Twitter.
---
This article has also been published in The Financial Times.
---