NIGEL ANDREWS and MANOHLA DARGIS share their thoughts on a recently released adaptation of Anders Breivik's massacre…
---
Nigel Andrews
---
22 July is so good it hurts. That's what it should do. This Netflix-backed drama recreates the story of Anders Behring Breivik and the summer-camp murders on the Norwegian island of Utøya. Seventy-seven people died that July day in 2011, eight in an earlier explosion, also Breivik's work, in Oslo's government zone. It was the worst outbreak of violence in Norway since the end of the second world war.
Whatever the word "docudrama" means, with this movie Paul Greengrass (also of Bloody Sunday and United 93) just about owns it. His cast of Norwegian unknowns, enacting Greengrass's own English-language script from Asne Seierstad's book on the murders and trial, are dumbfoundingly good. Dumbfounding, because we sit there mute, astonished, confounded with admiration, thinking: "These can't be actors. Surely they're real people."
The film is a procedural: a massacre procedural. It goes straight into the horrific story and starts working. There are no front-loaded backstories. We learn what we need about individuals later, as we learn it in life, by trickles, throwaways and chance revealings. Breivik, played by Anders Danielsen Lie with a chill impassivity that becomes electrifying, is suddenly there on a rural dockside. He is wearing a police vest, carrying weapon cases and requesting — or requisitioning — a ferry.
---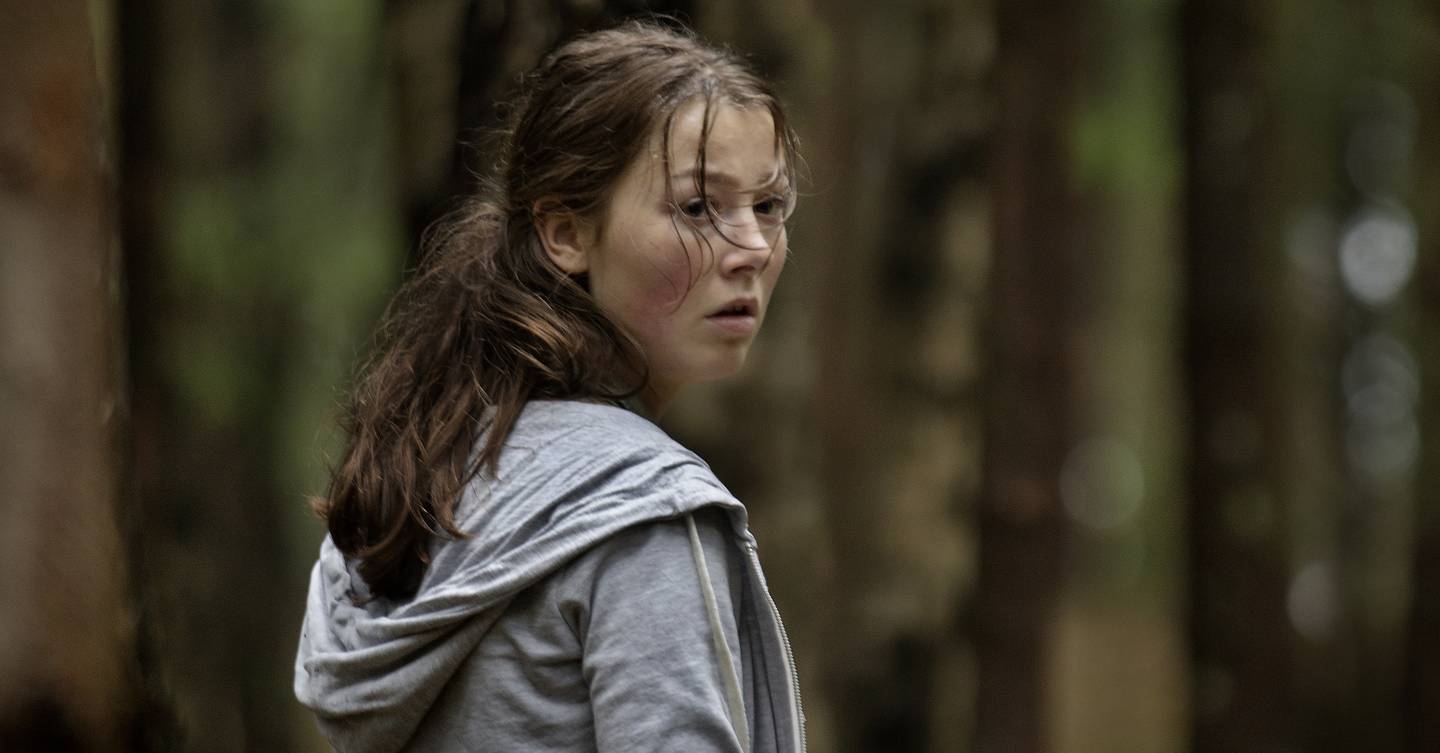 ---
"There are no front-loaded backstories. We learn what we need about individuals later, as we learn it in life, by trickles, throwaways and chance revealings."
---
The summer camp kids are like real summer camp kids. A babbling chaos, they are suddenly transformed into a new chaos, focused, frightened, fugitive. The screams of flight or injury are overlaid with the arrhythmic staccato of rifle shots. It's human agony versus the affectless dispensing of a fanatic's justice. ("Come on out, you Marxists" is almost his only shout, and even that has a slight feel of direction-guidance for the audience.) The "music" score, by Sune Martin, is like a tinnitus hum, grimly modulating.
Norway's prime minister Jens Stoltenberg (Ola G. Furuseth) — yes, that Stoltenberg, now Nato chief — flits in and out of the sombre crisis meetings. One badly wounded boy, Viljar, played by Jonas Strand Gravli with a conviction and intensity purged of all theatricality, becomes a spokesman for the victims. Breivik's lawyer (Jon Øigarden) tries to gather a defence case, while faultlines of doubt fissure his conscience and his family life. The kinetic, handheld filming style, a Greengrass speciality, catches everything on the move: the horrifying and the humdrum, happening almost to the same beat and pulse. That's life. And death. One moment there is banality. The next there is cataclysm. Tick tock, tock tick . . .
If there's the smallest fault to the movie, it's the hint of humanist triumph at the trial's climax. Or are we the audience putting that hint there ourselves? Are we emotionally or spiritually monetising the neo-Nazi defendant's downcast looks as Viljar speaks, as well as Viljar's own eyes shining with conviction, because we are terrified of the bankrupting nihilism with which this story, honestly regarded, might leave us?
---
---
Utøya: July 22 is in cinemas now.
NIGEL ANDREWS writes for The Financial Times, MANOHLA DARGIS for The New York Times.
---
For the latest Nordic news, follow @FikaOnlineBlog on Twitter.
---
Sections of this article has also been published in The New York Times and The Financial Times.
---