Arket, a Scandi store that puts quality and customer experience first, has just opened on Regent Street in London…
---
What does a stylish man or woman really need in their wardrobe? That's a reccuring question in the fashion industry. Flat-lining sales and a sense of unease about its own unsustainable wastefulness is causing a degree of existential angst.
In some quarters anxiety is as far as it goes. As yet, many brands and retailers haven't fully fleshed out a response. It's business as usual- although not necessarily the amount of business. But in Stockholm – where else? – they're trying a new angle.
Arket has just opened on a prime corner of London's Regent Street. It's not so much the light airy spaciousness, lovely though that is, that's new, as the juxtaposition of men, women and children's clothes, plus some judiciously chosen homes ware and the in-store café, complete with its own chef, serving grain bars, street salads, artisanal coffee and birch water.
The idea is that a relaxed vibe, reinforced by the Scandi associations, will transform shopping from common or garden retail impulse into a wholesome lifestyle experience. Interestingly, while it upholds many of the Scandinavian tropes that outsiders hold deal, Arket's first global flagship store (in Stockholm, that opens later this year) was designed to have a strong local flavour. Alongside the lingonberries, there will be London-sourced ingredients in the café, which overlooks the Wild at Heart flower stall across the street at Liberty's. The setting was intentional.
---
---
"'Those flowers add such a nice feel!' says Ulrika Bernhardtz, Arket's creative director, who has been in charge of the entire process from original concept to this, its first bricks and mortar incarnation."
---
As someone who's worked for the H&M group for twenty three years- an architect by training she originally wrote to them applying for a job working on their store designs- Bernhardtz is well placed to assess the retail landscape. She was also involved in the launch of & Other Stories and COS (both part of the H&M group).
"Stores can't just be a place of transaction any more," she says. "From the outset we asked ourselves, 'What's the role of the physical store nowadays?' We concluded that it has to be a place where customers can feel at ease and just enjoy being."
Upmarket emporia have been selling aspirastional experiences for years. But high-street brands tend to be about speed- and plenty of transaction.
Arket's prices are proudly democratic, sometimes lower than its sister store COS, which caused waves when it first arrived in the UK a decade ago with a minimalist, androgynous manifesto that ran counter to the shouty aesthetics of the rest of the high street. Like COS, Arket is punching above its weight on Regent Street, a grandiose thoroughfare flanked by the likes of Michael Kors, Burberry and Ralph Lauren. That's clearly a deliberate statement about its offer, which is pared back, classy and often under £100.
"We didn't understand why simple beautiful pieces have to be so ridiculously expensive," says Bernhardtz. "And we didn't understand why the industry so often underestimates customers in their price range."
The product is impressive: less monatic than COS, not as fashiony as & Other Stories; aesthetically it's between Margaret Howell and Loewe. Bernhartz's team has obviously spend time on quality control. "We have on guy on the team who's a complete merino nerd," she laughs.
---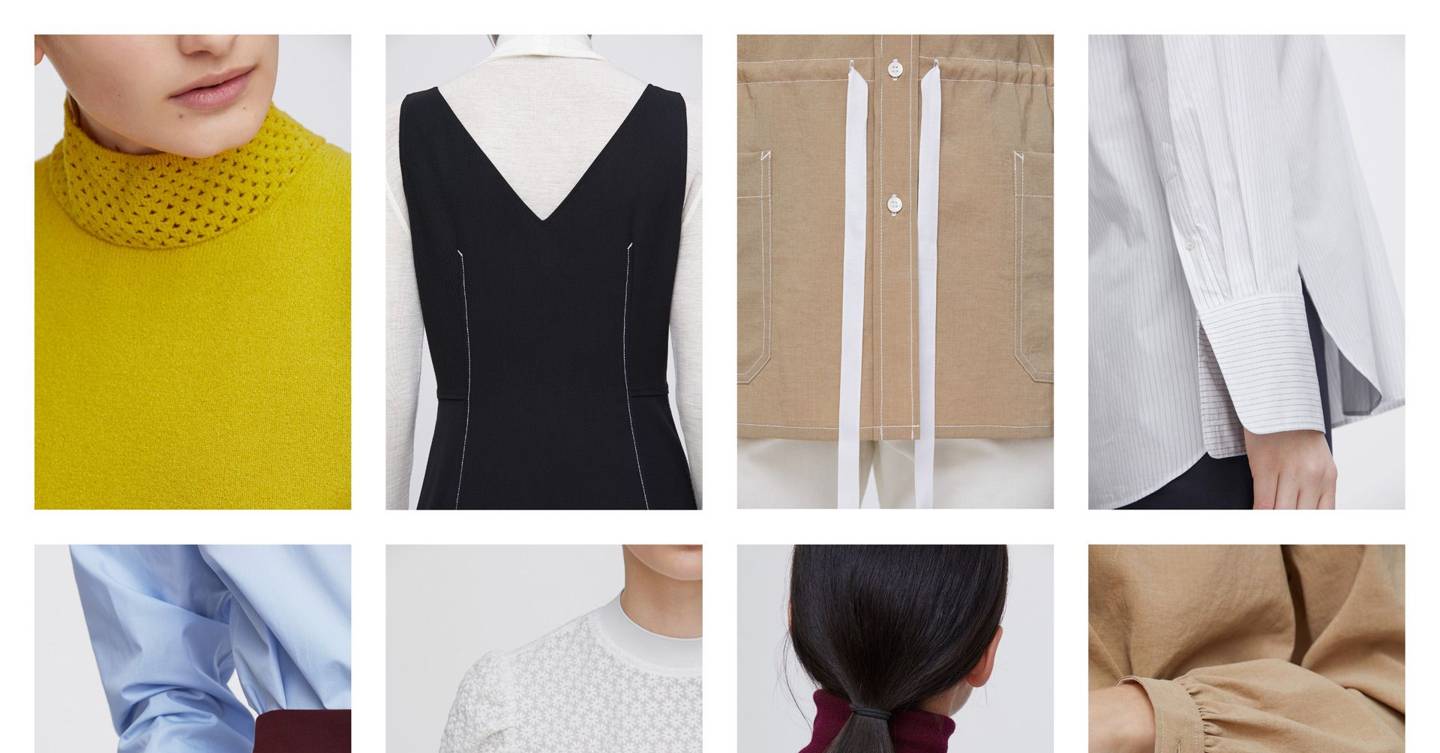 ---
"The product is impressive: less monatic than COS, not as fashiony as & Other Stories; aesthetically it's between Margaret Howell and Loewe."
---
Trends are acknowledged (checked coats, trouser suits, florals) but it's the details that suggest Arket has the potential to become a main stay of the thoughtful shopper. The black shirt Bernhardtz is wearing when we meet, in a weighty but machine-washable expensive looking silk with contrast top-stitching (she thinks it would sell for around £80), is a definite contender for a wardrobe must-have, as are her cotton trousers (around £65), which have the kind of subtle kick flare that's so hard to find on the high street. "We'll do these in quite a few colours- they're like a new kind of chino."
Yet while it may feel wholesome and fresh, Arket is still the child of a sprawling empire builder, revenues of which last year topped £2 billion. The H&M Group is one of the few brands to have increased sales over the past twelve months, opening more than four hundred stores alone. Such a mighty scale of production will ensure Arket has extraordinary advantages when it comes to selling high quality merchandise at reasonable prices. But it has yet to upturn a business model predicted to shift ever more merchandise. "It's true we have to find different ways of doing things," Bernhardtz agrees.
This sounds good when it comes from a swishy maned Scandinavian wearing no visible make-up. And it's true that Arket runs will be small and emphasis will be on longevity rather than throwaway. But radical closed-loop production methods and zero waste products?
Not so much. So we return to Scandinavia's reputation as upholder of all that's good and socially just in the world.
"Actually Denmark beats Sweden most of the time on design," says Bernhardtz. "But Stockholm's a beautiful city. It's cold in the winter and very dark from around 3pm, November to March. That can be quite depressing. On the plus side, it's not a showy culture, it's humble. You just have to be functional and practical."
As to what the stylish need in their wardrobes? In addition to those impeccably tailored trousers and shirts: pea coats, fishermen's jumpers, an anorak with an interesting collar, a chic, unfussy blazer… and Arket is where you'll find them.
---
For the latest Nordic news, follow @FikaOnlineBlog on Twitter.
---
This article has also been published in The Telegraph.
---