MONIKA TUDJA rounds up the best festivals across the Nordic nations this summer, from a Copenhagen street party to an exclusive event on a Faroese beach…
---
Distortion
Copenhagen, 29 May – 2 June
One of Scandinavia's biggest music festivals is often referred to as the 'Orchestrated Chaos', taking over the streets of the Danish capital.
---
Summerburst
Gothenburg, 7-8 June
Sweden's premier electronic music festivals with the very best DJ-s of the genre: international superstars and uprising talents. If you like EDM this is your place to be!
---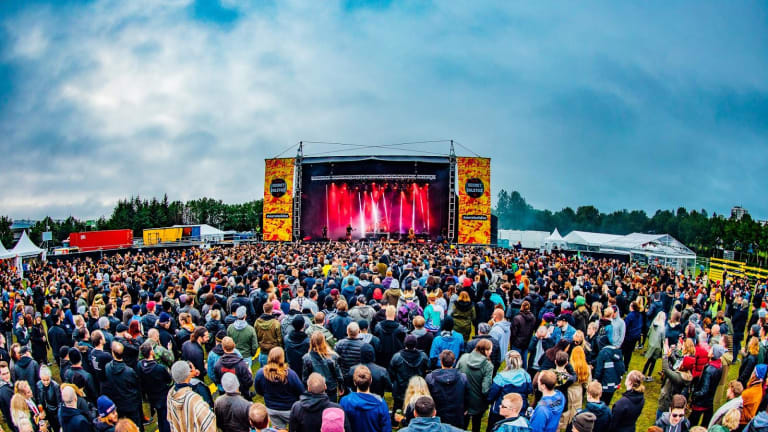 Secret Solstice
Reykjavik, 21-23 June (TBA)
Lava tunnels, volcanos, and glaciers with amazing hip-hop and electronic acts.
---
Tinderbox
Odense, 27-29 June
Denmark's electronic, indie, hip-hop and rock festival, with artists from the top of the charts and pool parties.
---

Roskilde
Roskilde, 29 June – 6 July
If size matters Roskilde is definitely the winner. Scandinavia's biggest music festival is world-known for its wild campsite parties and legendary lineups of rock, heavy metal, urban and pop music.
---

G! Festival
Syðrugøta, 11-13 July
A tiny beachfront town in the Faroe Islands plays host to a few hundred festival-goers who come to enjoy nature, music and great company.
---
Øyafestivalen
Oslo, 6-10 August
Norway's biggest celebration of music in the heart is Oslo is popular but very alternative.
---
Way Out West
Gothenburg, 8-10 August
MTV's 'Most Innovative Festival' offers world-class music, film screenings, lectures and exhibitions.
---
Weekend Finland
Helsinki, 19-20 July
'The biggest party in Northern Europe' takes place in the bay area of Helsinki, concentrating on electronic music and hip-hop.
---
MONIKA TUDJA is a journalist at Festination Magazine.
---
For the latest Nordic news, follow @FikaOnlineBlog on Twitter.
---
This article has also been published in Festination Magazine.
---