ABBA was no one-hit musical wonder. Sweden continues to disproportionately influence pop music across the world, producing such artists as Avicii, Zara Larsson and Robyn. A recent BBC documentary uncovered a previously unknown web of Swedish music producers, including Denniz Pop and Max Martin, now the third most successful producer in history…
---
Xander Brett
When I mention the words 'Swedish pop', you're probably only thinking of one thing. ABBA remains Sweden's largest cultural export. They've sold almost five hundred million records and have inspired a long-running stage show, two blockbuster films and even a museum. But Sweden has also produced the likes of Avicii, Swedish House Mafia and The Cardigans. Furthermore, since 2008, it has been home to Spotify, the world's largest music streaming service. Sweden's disproportionate contribution to world pop is the subject of a new BBC documentary, Flat Pack Pop: Sweden's Music Miracle, produced and presented by music journalist James Ballardie. The programme centres around the short but prolific life of Krister 'Dagge' Volle (better known as 'Denniz Pop'), one of the most influential musical brains you've probably never heard of.
Denniz Pop grew up in a working class neighbourhood in Stockholm, starting his career at the underground Ritz nightclub in Örebro. With ABBA at the height of their popularity, Sweden was fertile ground for new talent. State support picked up aspiring musicians, keen to capitalise on Sweden's unlikely image as the home of pop music.
"Having ABBA meant the infrastructure was already in place," Ballardie tells me over the phone, "so Denniz Pop grew up in the right place at the right time."
What started out as an experiment on the Stockholm club scene soon blossomed into a genre of its own. Before long Denniz Pop and his fellow DJs had founded their own record label, SweMix, a company that took hits from around the world and added a unique Swedish flavour.
"It was part commune, part family," says Ballardie, "and they used the Ritz as their barometer."
Ace of Base, a reggae-folk band from Gothenburg, was the first group to submit a tape to SweMix. The band had stalled in their partnership with Danish label Mega Records and, desperate for a breakthrough, they decided to give Denniz Pop a go. Ace of Base's demo cassette was sent to Denniz Pop's house. Though they knew taking them on was a long shot, they hoped he would find time to listen to it. As it turned out, he had plenty of time as, when he put the tape in his car stereo, it got stuck and played on repeat for six months.
---
---
Denniz couldn't avoid it but, equally, he couldn't accept it. SweMix were fully booked recording tracks for Alban Uzoma Nwapa (Dr Alban), a collaboration that led to his 1992 song It's My Life reaching number one in seven countries. Rather than overshadowing Ace of Base, when Denniz Pop could turn to them, Dr Alban's success meant he had the entire Swedish music industry behind him and limitless resources at his disposal. He took their demo, All That She Wants, and refined it into a melodic pop song, cutting rap segments and removing unnecessary riffs. With this new track, Ace of Base reached number one in thirteen countries, peaking at number two in the United States.
---
---
His reputation cemented, Denniz Pop hired a group of musicians to support his movement, and they moved to new studios in Kungsholmen, renaming it 'Cheiron'. Ballardie refers to this group as Denniz Pop's 'disciples', selected by hand and loyal only to his vision for the future of bubblegum pop. Leading the group was Swedish singer Martin Sandberg, whom Denniz Pop named 'Max Martin'. Martin refined Denniz Pop's complex testing process. When working in the United States, Denniz Pop would frequently send Martin onto the highway to play demos as they drove, testing their ability to be heard over car speakers.
"Swedish music is all about technical achievement," Ballardie explains. "It's about being clever, but always within a formula."
---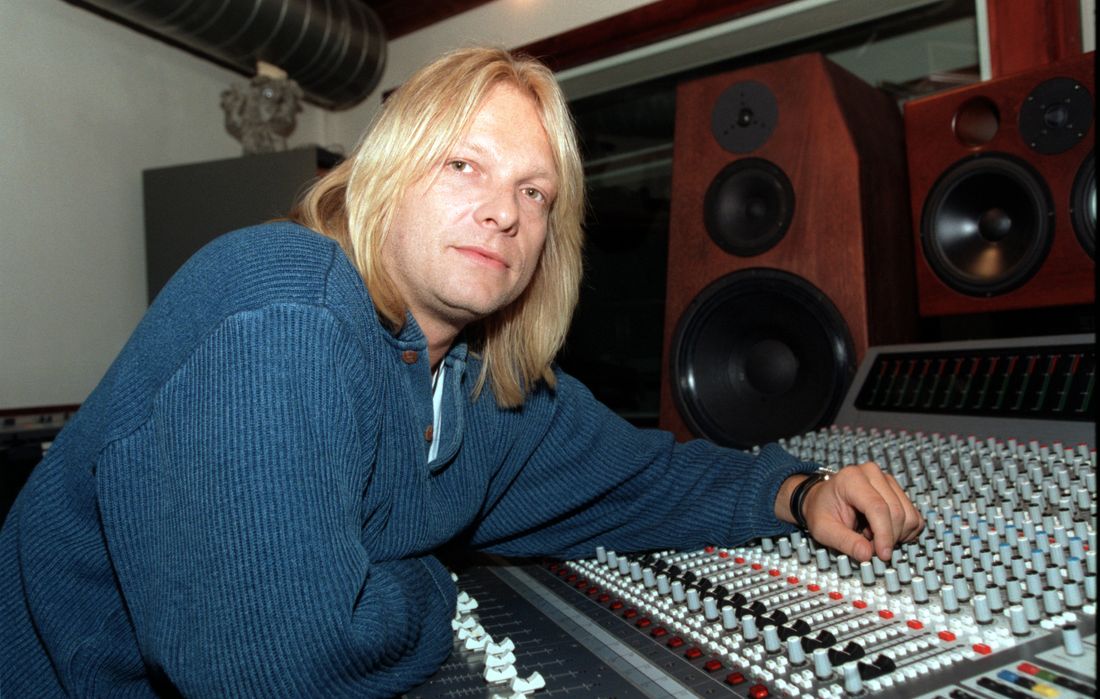 ---
"Swedish music is all about technical achievement," Ballardie explains. "It's about being clever, but always within a formula."
---
I ask Ballardie if SweMix were, in a sense, following the rules of Scandinavian functionalism pioneered by the likes of Volvo and IKEA.
"I think they're particularly similar to IKEA," he replies. "Swedish producers were scanning the world, like IKEA, picking the best pieces and repackaging them to appear uniquely Swedish. Spotify also follows this logic; it is both innovative and algorithm-driven. Denniz Pop's songs are minimalist, but entirely driven by quality."
Like Sweden's multinational companies, the musicians at SweMix liked to keep a low profile. Working with such famous acts the musicians had become, overnight, incredibly wealthy. This was course for embarrassment in Sweden, a country ruled for decades by a semi-communist Social Democrat party and a set of pan-Scandinavian social codes known as 'Janteloven' or 'Jante's Law'. The Social Democrats forbade old money and a class system while Jante Law forbade the flaunting of new money. Did the producers move America so they could be unashamedly capitalist? Ballardie is sceptical.
"America was simply where the talent lay," he says, "so I don't think they moved because they were ruthless capitalists. It just made business sense."
America, for SweMix, was undoubtedly where the talent lay. In 1998 they took on their most ambitious artist yet: the American teenager Britney Spears, sent over by American label Jive. Jörgen Elofssen, a jingles writer, was brought in to provide unique input and this, merged with SweMix's formula, created the sound of Spears' first album and her most famous song: Baby One More Time.
---
---
Spears' album was Denniz Pop's most important yet, but it came as he was undergoing treatment for stomach cancer. He died just two months before the album was released, aged just thirty five. But with such acts as Britney Spears and the Backstreet Boys looking for more success, Cheiron couldn't afford to be overcome with grief. Max Martin took over as Denniz's natural successor and Cheiron continued to churn out hits, producing three of British band Westlife's number ones: If I Let You Go My Life and Fool Again, though the atmosphere had changed. They disbanded in 2000.
"It was like the Beatles after Lennon's death," says Ballardie. "The spirit of Cheiron just ebbed away."
But the careers of Cheiron producers had only just begun. Max Martin moved to Los Angeles to produce such hits as Taylor Swift's Bad Blood, Katy Perry's Hot 'n Cold, Justin Timberlake's Just Dance and The Weeknd's Can't Feel My Face. He's now the third most successful producer in history – beating only John Lennon and Paul McCartney – and he has twenty two American number ones to his name. So why isn't he a household name? Ballardie thinks it's down to Jante Law.
---
---
"Swedish producers," he says, "see it as their job to stay in the background, merely lending support to the main act. To Swedes, unlike Brits and Americans, it's about the music rather than the image."
Sweden's neighbours have all produced international smash hits by adopting the same formula. Norway has a-ha, Denmark has Lukas Graham, Iceland has Björk and Finland has a strong heavy metal scene. But Ballardie doesn't think it's a pan-Nordic miracle.
---
---
"To me it would have made more sense for all this to come out of Germany," he says. "They are equally efficient, but they have a larger population and, thus, more resources."
Perhaps there is something inherently Swedish about a love for simple melodies, harking back to medieval folk songs and cattle calls. Ballardie thinks some explanation may lie in the long months of darkness, combined with an effective musical education programme.
"I remember when I was at school," he explains, "we had recorder lessons and so on. I think Sweden's music education was just a hyped up version of that. But, of course, when combined with their surroundings, Swedes were more interested in picking it up."
Whatever the explanation, like Volvo cars and IKEA wardrobes, hot Swedish tracks continue to fly off the production line. With a new generation of singers firmly established, it's a production line that shows no signs of slowing.
---
JAMES BALLARDIE's documentary, Flat Pack Pop: Sweden's Music Miracle, is available now on BBC iPlayer.
---
This article has also been published in Nordic Style Magazine and The Music Flow.
---