As the coronavirus pandemic puts Europe in lockdown, we ask what the Scandinavian nations are doing to limit its spread…
---
---
DENMARK
---
Denmark ended its first working week of coronavirus lockdown with 186 people hospitalised due to the virus, of whom thirty were in intensive care. There have been thirteen deaths. Its air, land and sea borders are closed, non-essential shops are closed for gatherings and Thorkild Fogde, Denmark's chief of police, begged his countrymen not to let their hair down over the weekend, or take advantage of good weather and go outside. He warned that police would from today begin to impose fines on people seen breaking Denmark's ban on groups of ten or more. Kåre Mølbak, Director General of the Danish health agency SSI asked people to listen to the prime minister and Queen (who addressed the nation on Thursday).
---
---
NORWAY
---
Norway ended the working week with 1,742 people testing positive, of whom 135 are in hospital and twenty six on a respirator. There have been seven deaths. It has closed its borders and rushed through a temporary act allowing the government to sidestep existing laws and issue new regulations without parliamentary debate. Norway's central bank cut its key policy rate to the lowest level in its 200-year history on Friday, to help balance the double blow of the coronavirus crisis and an oil price slump. Meanwhile, doctors have started testing the malaria medicine Hydroxychloroquine and the anti-viral drug Remdesivir on coronavirus patients in collaboration with the World Health Organization (WHO) and the Norwegian Correctional Service announced it has granted 126 inmates early release to reduce the risk of infection.  A further seventy three are scheduled for release in the coming days. Shares in Norwegian Air Shuttle shot up by 28 per cent on Friday morning after Norway's parliament granted a 6b NOK (£472m) loan to the country's airlines. Half has been allocated to Norwegian, 1.5b NOK (£116m) will go to SAS, and the rest will be shared between Widerøe and smaller airlines. Their king and queen remain in isolation after returning from a state visit to Jordan.
---
---
SWEDEN
---
Sweden ended the week with 1,728 cases, of which sixty nine are critical. There have been twenty deaths. Sweden's response to the pandemic is an outlier in Scandinavia. Schools, colleges and shops remain shut though, as part of the European Union's Schengen closure, combined with national decisions from Norway and Denmark, their borders are shut. Around a third of all cases are confined to the area in and around Stockholm. Specialist tents have been built outside hospitals and the army called in in to create a specialist centre in Uppsala.
---
---
FINLAND
---
Finland ended the week with 626 cases, of which twelve are critical. There has been one death. The Government, together with the President of the Republic, have declared a state of emergency and  the measures outlined by the Government will be implemented in accordance with the Emergency Powers Act, the Communicable Diseases Act and other relevant legislation. The measures include the closure of schools and universities, restrictions to public meetings and gatherings, mobility and visits to health care units, and increases to social welfare and health care capacity. Finland has also reinstated border checks at all its borders.
---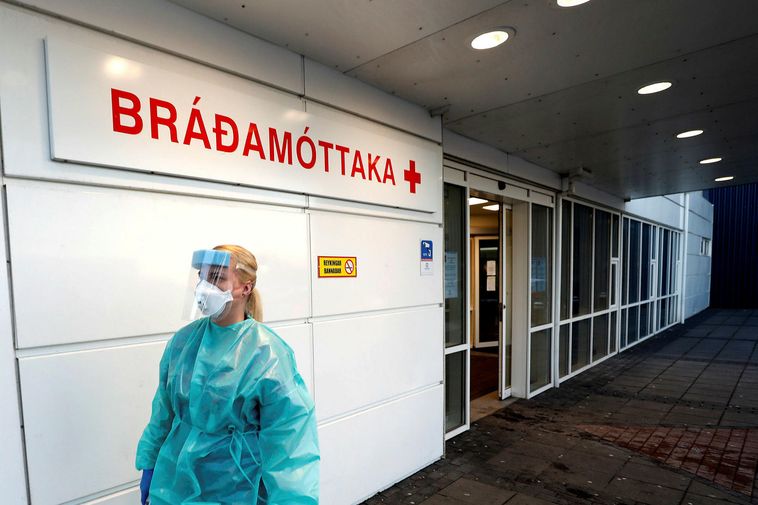 ---
ICELAND
---
Iceland ended the week with 568 cases, of which one is critical. There has been one death. Hundreds are in quarantine, gatherings of more than ten people are banned and flights are virtually non-existent. Social distancing is encouraged, those schools and many other institutions have not yet closed.
---
This article is a Fika Online exclusive.
---